Maintenance Service Agreements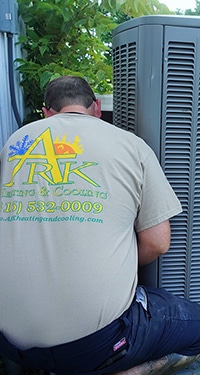 Preventative service agreements take the guesswork out of maintaining your heating and cooling system and help ensure your equipment is operating safely at its maximum efficiency. This regular maintenance adds to the longevity of your system and saves you money in utility costs.
Residential Service Agreements
Our Residential Service Agreements ($169 annually) cover: Additional System in home $120
Seasonal maintenance on your heating system
Seasonal maintenance on your cooling system
24-hour service with emergency fees Discounted (standard service rates apply)
A 15% discount for supplies and parts
Faster Service- Receive priority service over non-contract customers.
All maintenance service, with or without a Service Agreement, provides:
Verification all equipment, including safety features, are operating properly and at top efficiency
Thorough cleaning
Check on refrigerant levels
Visual inspection for damage such as cracks
Testing for possible carbon monoxide gas leaks
Commercial Service Agreements
We also offer Commercial Preventative Maintenance with Quarterly filter change for your business.
Contact us to schedule a maintenance visit or discuss how you can save money with a Residential or Commercial Service Agreement. Additional coverage are available for your UV lights, humidifier ect; ask us for details when you call.