Your Smithville MO Heating and Cooling Specialist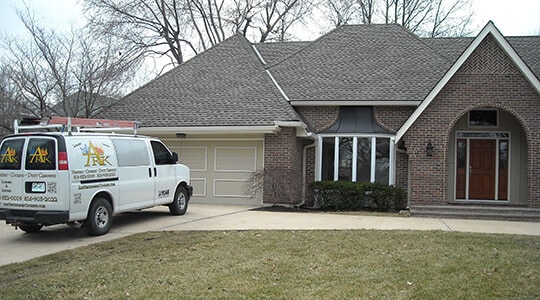 Heating and Cooling Services
Residential HVAC
Commercial HVAC
Commercial customers receive the same fast and friendly services we offer to residential clients. We are proud to provide our commercial customers with fair service. A variety of maintenance and other services are available to businesses as well including dryer vent and duct cleaning.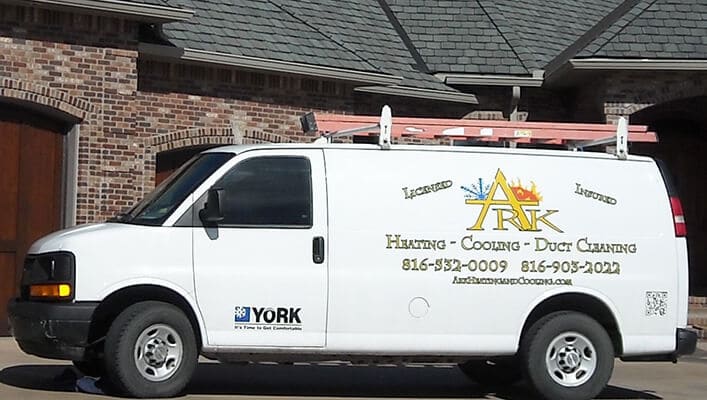 Why Choose Ark Heating & Cooling?
Our company is family owned. We are licensed and insured. All our customers can choose to finance their projects. Free estimates are also available on our work.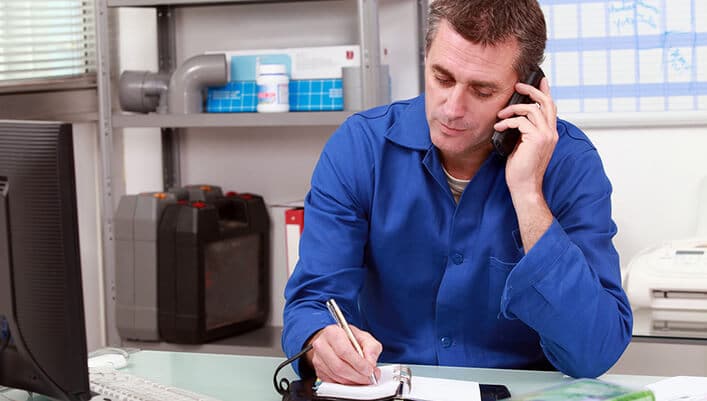 Your Questions Answered
Our customers often ask us similar questions so we have put together a list of questions that have been frequently asked. You can find the Q&A here.
If your question is not listed, please Contact Us.
Smithville MO AC Repair & Install
Ark Heating and Cooling technicians know that the summer sun can be a brutal one. As the temperature goes up, you need the be sure that the air conditioner in your home is going to work. Our Smithville HVAC specialists are here to bring you the best air conditioning services possible, whether it's at your home or your business.
---
Air Conditioning Repair in Smithville Mo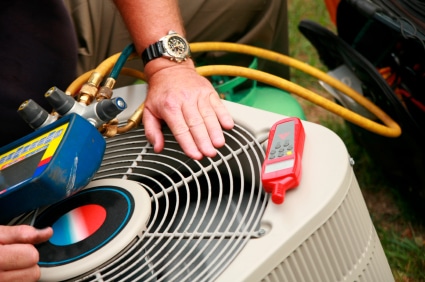 If your air conditioning breaks on a hot summer day, you know it's not going to be a fun day. Our technicians are here to help you properly maintain your air conditioner and repair it when it needs it. We want you to avoid the hassle that comes with a broken or malfunctioning air conditioning unit. The techs at Ark Heating and Cooling are very passionate about working with HVAC systems. We are proud to provide the residents and business owners of Smithville with emergency AC repair services. Annual tune-ups are also available to make sure your AC is ready for the summer.
Our air conditioning specialists are happy to provide the following services:
Zoned heating and cooling systems
Humidifiers
Air filtration systems
Programmable thermostats
You may not realize it but your AC system requires service but warning signs are available to help determine when your air conditioner needs a repair. These signs are very similar to a furnace that needs a repair.
Noises coming from the air conditioner are usually a good sign that it may need a repair. Give us a call to come check out your unit if you're hearing noise in or around your AC. This could be a small issue but it's better to get it checked out now, than when it becomes a more serious issue.
If you notice that it takes a longer time for your rooms to get cool because your AC isn't producing enough cold air, call us. This might be because of inadequate air flow. At times this can be fixed by replacing a filter, but if that fails it could mean there is something seriously wrong.
You know you have an issue when your air conditioner has completely shut down and isn't running at all. The first thing to do is to check that everything is connected and has power. If power is being supplied to the unit, give us a call so we can come troubleshoot.
Our company not only provides air conditioning repair services but we are happy to provide monthly and yearly maintenance programs to make sure your HVAC system is up and running when you need it. Properly maintaining your air conditioning system is very important and can be very beneficial. Home owners and businesses can save money on utility bills while keeping the comfort levels high with proper maintenance.
Be sure to change your air filters and keep your unit clean. This will help keep your air conditioning running for a long time. It's also important to schedule a professional tune-up routinely. It is recommended to have AC system checked one or twice a year especially if your have an HVAC system in one. A spring time check up is best to make sure it's running in the summer. Our team is happy to provide you with more information regarding maintenance, repairs, and tune-ups. Give us a call today!
Contact Us Now!
---
Air Conditioning Installation in Smithville Mo
In Missouri, during the summer, it's important that your air conditioning system is up and running when it needs to be. If you notice that your air conditioner is running a lot and not producing the cool air needed to keep your home cool, it might be time to have an HVAC technician come out to take a look. Repairs might not help, so a new air conditioning installation might be recommended. Our specialists can help prepare you with the advice and information needed to get a new AC installed in your home or business.
An AC replacement might catch you off guard especially when your system just stops working out of nowhere. You can see why maintenance and tune-ups are so important. It will help keep the AC running and help alleviate the stress when it comes time for a replacement. If you need help deciding whether or not you need a new replacement, our techs can provide you with an honest evaluation of your current system. We will talk through all the options to determine which course of action is the best.
Why install a new air conditioner?
When your current unit starts to go, energy bills might rise. If you install a new AC you will not only help keep the bills down but also see a variety of different benefits.
SEER, or Seasonal Energy Efficiency Ratio, helps measure the air conditioner and heat pump cooling efficiency. By taking the cooling output and dividing it by the energy input it calculates this ratio. The higher the rating means the energy efficiency is greater. When you install a new AC unit your SEER rating can go up and it will help save you money and energy.
Improved performance can also be seen with a new AC install. It can also improve energy and cost efficiency. Newer AC units are equipped with the technology that helps bring your home or business greater performance and efficiencies.
An older air conditioner can not only fail at any time but could also be environmentally unfriendly. Newer models pass rigorous testing to ensure that they are environmentally friendly.
If you need professional help replacing your AC system, give us a call. We can provide you with expert advice and professional help to get you back in the cool air.
Contact Us Now!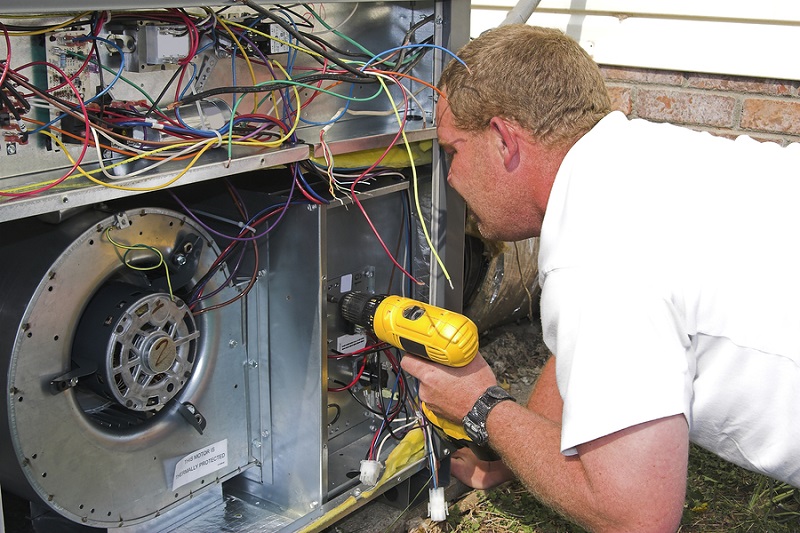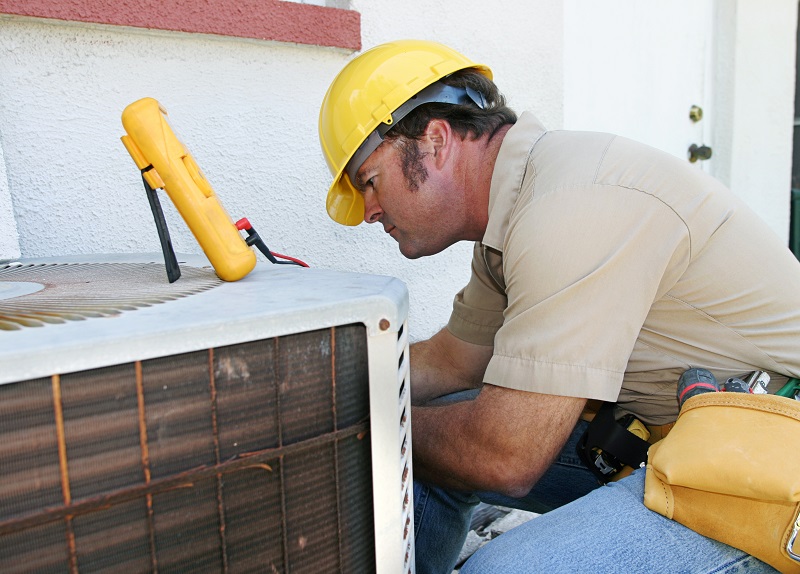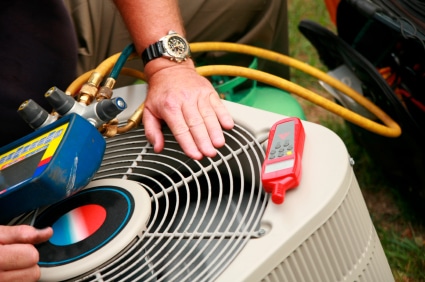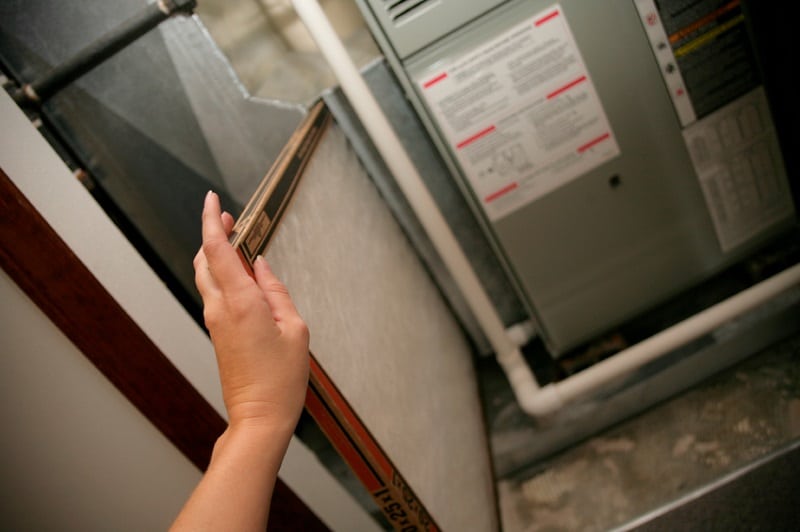 Smithville MO Furnace Repair & Install
Ark Heating and Cooling is proud to provide the best furnace services in Smithville. Our business is locally owned and operated. We are fully licensed and insured. Give us a call today so we can provide you with the best heating services in the area.
---
Furnace Repair in Smithville Mo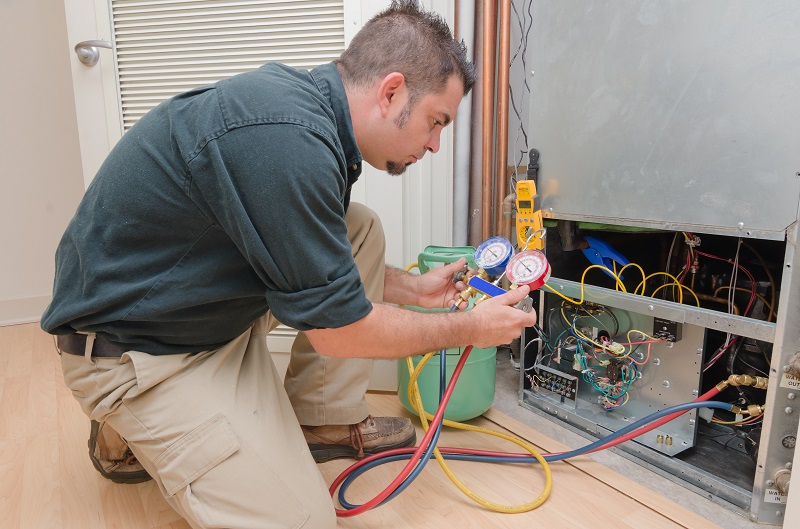 If your furnace is experiencing an issue, it's important to get it repaired as quickly as possible so you're not left out in the cold. Give us a call today to get on schedule with Ark Heating and Cooling. We are proud to provide residents and business owners with fast, friendly, and fair services available 24 hours a day, 7 days a week. We have over 20 years of experience in the Smithville MO area.
Warning signs are available when your furnace needs a repair. The lifespan of a furnace is about 15 years. If it hasn't made it that far, you might want to have a HVAC specialist take a look. Keep an eye out for any signs your furnace needs a tune up. This will help keep it running through its life.
Remember: Maintenance If you have not had your furnace maintenanced in a while, there's a good chance you might need a repair, or at least a cleaning. Ignoring or neglecting your furnace for long periods of time might result in issues. In order to make your furnace last a long time, maintenance is extremely important. Without properly maintaining your furnace, you might find yourself experiencing more and more bills and higher energy costs. Think back to the last time you had a technician out to look at your furnace. If you have waited longer than a year, call us today to come take a look. Your filter will at least need to be changed – which should be done on a monthly basis. HVAC companies usually offer this as a service along with annual maintenance and check ups.
Pooling water around the base means a repair needs to be made. If you're seeing a puddle around the base of your furnace, you should probably call a specialist out to perform repairs on your unit. Water is one substance that can appear and usually means that a condensate line is clogged. Gas is another substance that can start to pool – this is more serious. If you see anything near the base of your furnace you should still give an HVAC specialist a call to check it out.
Thumps, bangs, and scraps are not normal. If you're hearing weird noises coming from your furnace, you should call a technician immediately. Strange noises usually mean there needs to be a repair. Describe the noise to your HVAC technician and they will let you know how serious the problem is.
Another sign there is a problem is weak airflow. Issues with fans, belts, or motors can cause a weak airflow in your furnace. It's important to have a specialist come out to take a look at your furnace if it's not performing like it should. Make sure you call as soon as possible so the problem does not get any worse.
Many other warning signs might pop up that point to a necessary repair. If you think your furnace is acting funny, don't hesitate to give us a call. We will be happy to send out one of our technicians to fix the problem.
Contact Us Now!
---
Furnace Installation in Smithville Mo
The cost of furnace repairs sometimes can outweigh the cost of a new furnace install. Like mentioned about with furnace repairs, there are some warning signs that your furnace might be nearing the end if it's life. These signs might not necessarily mean you need a furnace replacement, so you should definitely consult with a HVAC professional before making the call.
Furnace usually last 15 to 18 years. When a furnace comes to the end of its life, it may stop working properly. It might be time for a replacement when reaching that 15 year mark, maybe 18 years if it has been maintained. An Energy Star rated furnace is the best replacement when the time comes. These units are 15% more energy efficient than other furnaces and will help save you more money as well as energy.
Heating bill has increases are a good sign that your furnace needs replaced. Even though there are a number of reasons your bills could be increasing, a properly maintained furnace would not cause a dramatically increase. When a sudden and great increase in bills occur, it could mean your furnace is headed out.
More repairs than usual are a for sure sign that you need a new furnace. If you know your HVAC specialist's number by heart, you might want to see what options for replacement there are out there. Add up all the money you've spent on repairs to see if it would make more sense to purchase a new furnace.
Noises and smells might mean you need a repair or a replacement. A technician can help determine which you need. Give us a call today to get on schedule.
It might be time to ask an HVAC specialist the options for a furnace replacement in your home if you are experiencing a lot of these problems. The techs at Ark Heating and Cooling can help decide whether or not you need a new furnace.
Contact Us Now!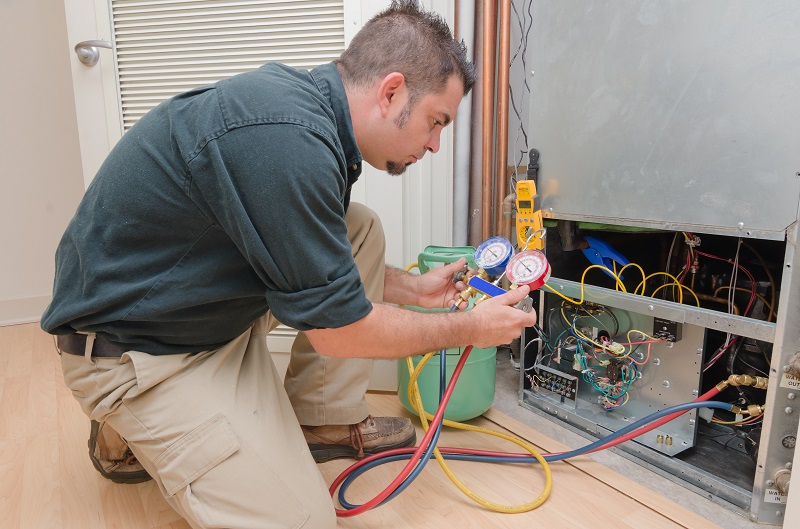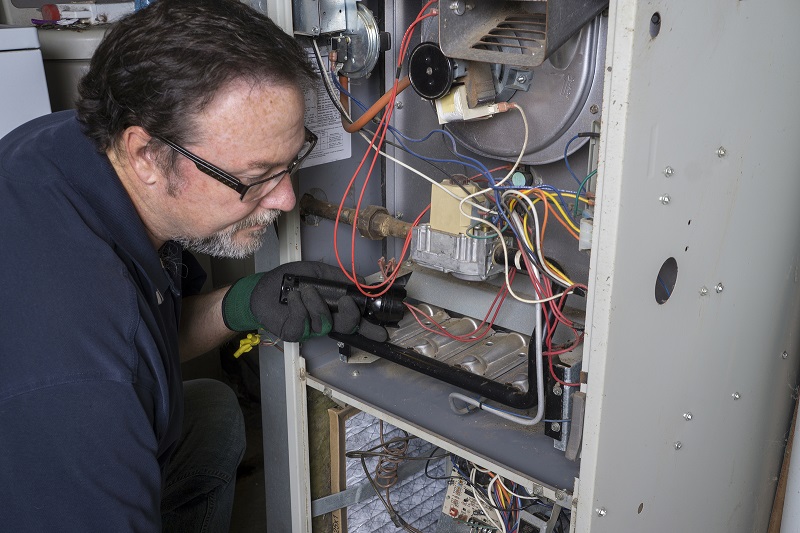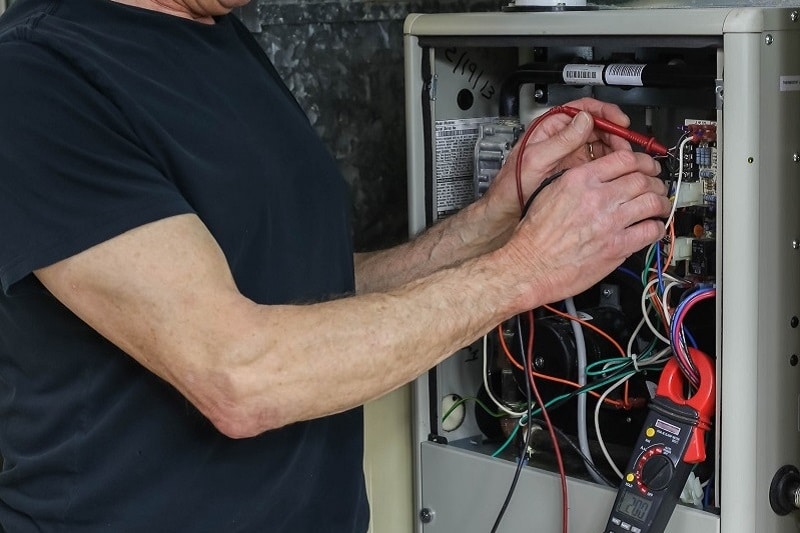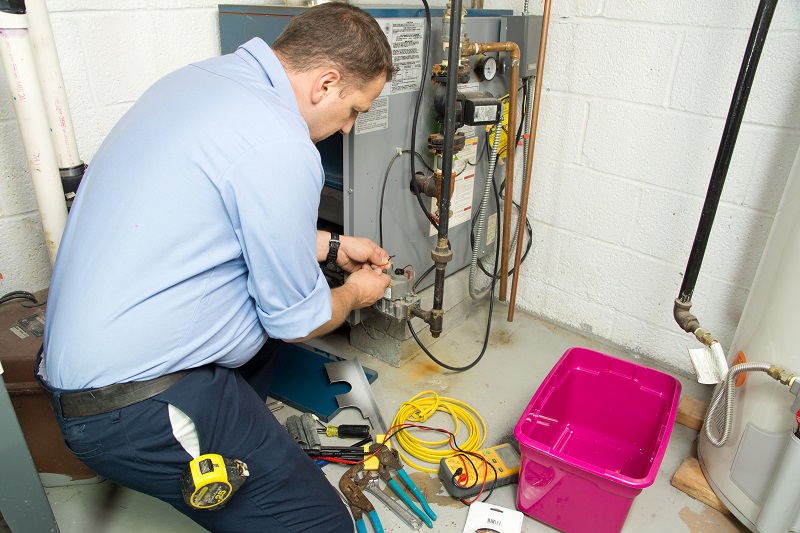 Smithville MO Duct Cleaning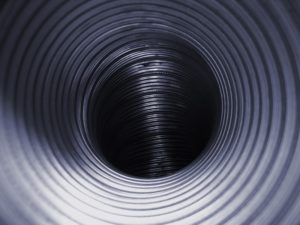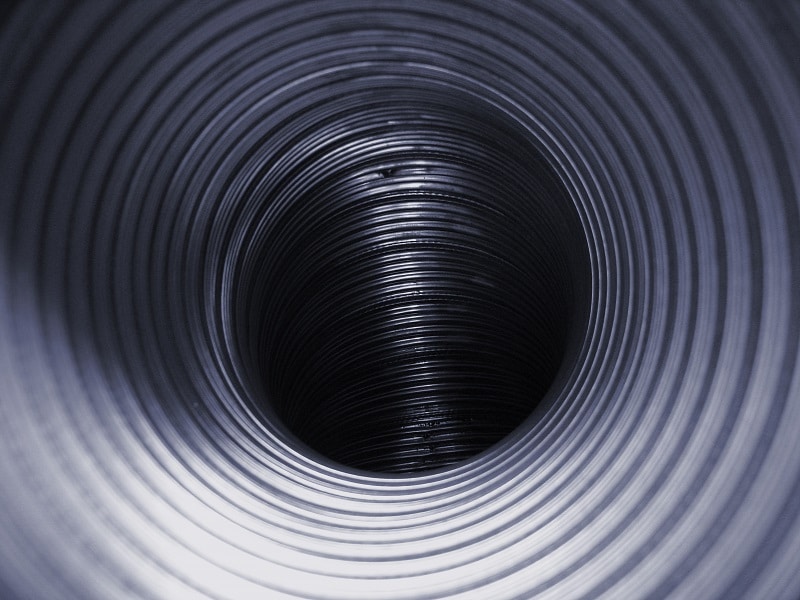 Our company has been using a state-of-the-art duct cleaning process for homes and businesses as long as we've been in business. The process consists of an advanced self-contained technology that simultaneously brushes and vacuums debris from ducts. Loose dirt is then swept up into a power dual vacuum which is fitted with high-efficiency particulate air (HEPA) filters. This ensures that the air is free from pollen, dust mites, animal dander, and any bacteria that could be harmful.
Choose Ark Heating and Cooling to clean your air ducts and you will receive:
removal and cleaning of the registers
cleaning supply vents that reach the air handler
topical cleaning of the inside of the air handler with a vacuum attachment
an antimicrobial treatment applied deep inside the system via the air handler fan
brushing, collecting, and sweeping of dirt and debris with a dual vacuum system
This process will be repeated when the technician works back through the system to get optimum coverage.
Contact Us Now!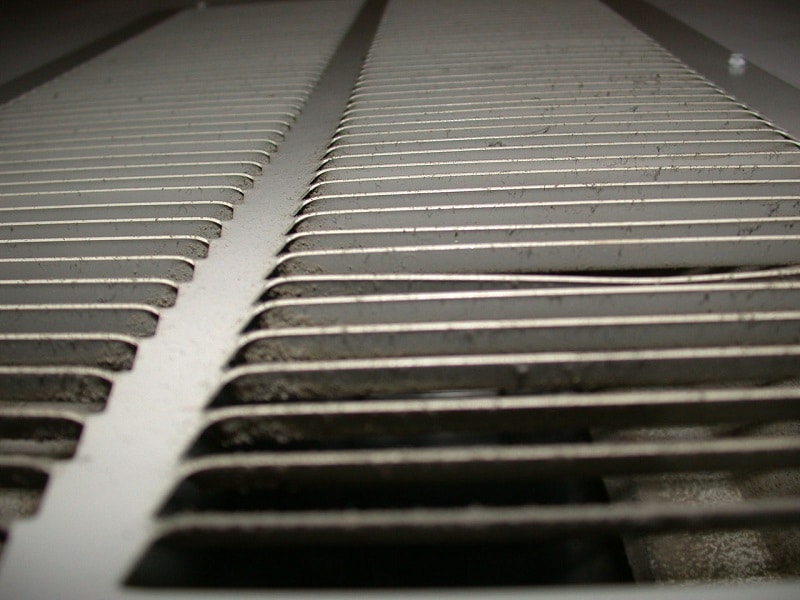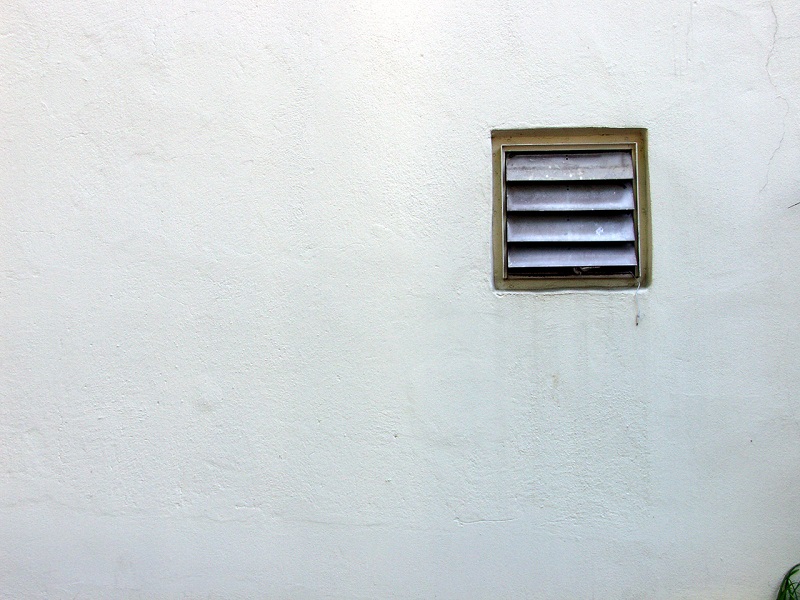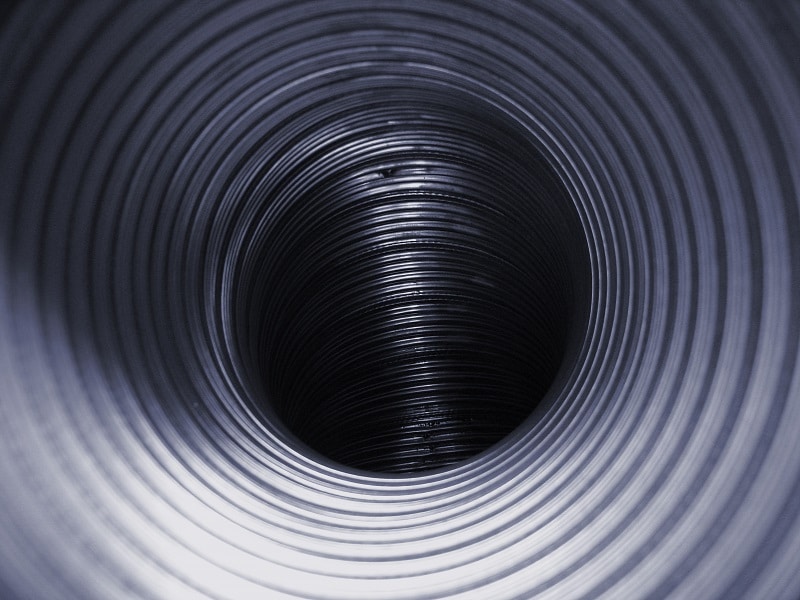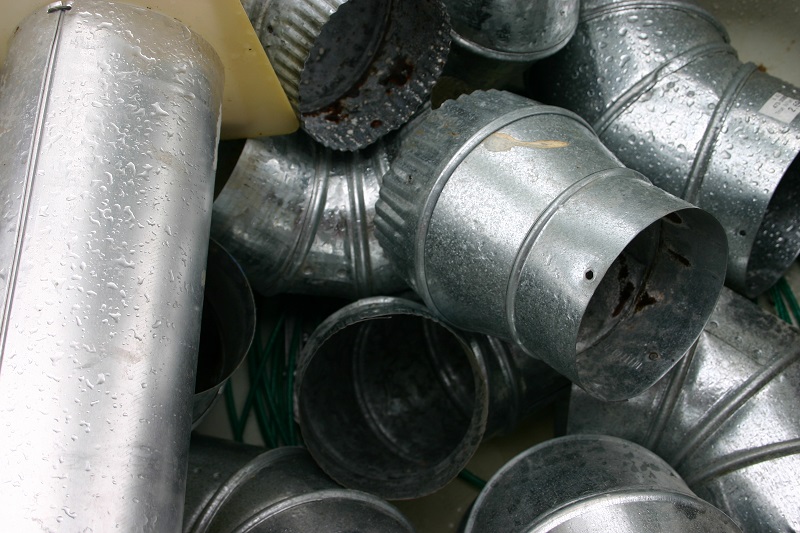 Smithville MO Water Heaters & Water Softeners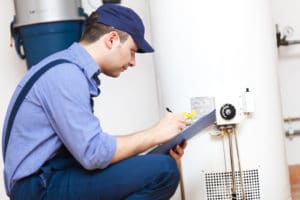 Ark Heating and Cooling is proud to provide you with the best water heater that fits your needs. It is said that heating water contributes to about 20% of a home's energy costs so we want to make sure you have the best water heater fitted for your home. We provide a wide variety of Energy Star water heaters that include electric, gas, propane, hybrid, and tank-less. We will make sure your water heater is running as efficiently as possible.
When your water heater starts acting up, give us a call to schedule one of our HVAC technicians for a consultation. We will inspect your current unit and help determine whether or not it needs to be replaced or if it can be repaired.
Our company also offers a variety of sterling water softeners to help give your appliances life. When installing a water softener, you are helping to end the hassle of cleaning the spots on your dishware. You are also saving money on wasted detergents or soaps and improving the quality of your clothes, skin, and hair. Installing a water softener helps improves and protects your home plumbing and fixtures by reducing scale and blockage.
Ark Heating and Cooling will help your decide the right choice of water heater and softener for your home.
Contact Us Now!